Level Up Financial Planning's Why
Level Up Financial Planning, LLC was created to bring financial planning to those who need it most, young professionals & growing families. Over the last seven years, my life has been filled with dramatic changes. My wife and I moved across the country, juggled work and college, have owned two homes, have two dogs, had our son, and started Level Up Financial Planning. Even with my knowledge on finances, all of these changes involved some degree of financial stress. I want to guide my clients through all of the important transitions that keeps most people up at night and take their financial confidence to the next level.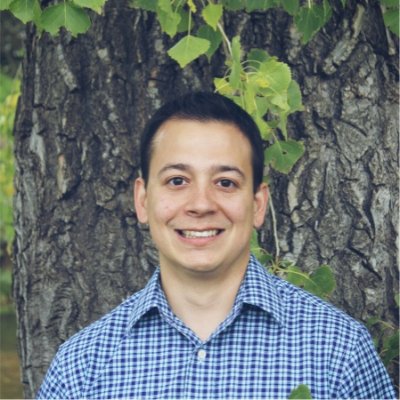 Lucas Casarez
Certified Financial Planner ™
---
Professional Bio
Lucas' foundation of financial interest was rooted in his first few years of employment at a local community bank in Illinois. After discovering the impact financial planning has on peoples' lives he moved to Fort Collins, Colorado to attend Colorado State University, which he graduated from in 2014 with a focus on Financial Planning. Following graduation, Lucas worked for a top independent financial advisor in Northern Colorado where he served pre-retirees and retirees in building financial plans that aligned with their goals. Wanting to make a greater impact on his clients' financial lives, Lucas started Level Up Financial Planning, LLC to bring financial planning to young professionals and growing families.
Personal Bio
Lucas and his wife, Brittany, are originally from Round Lake, Illinois. They moved to Fort Collins, CO in 2011 and it quickly became home. Their son, Avery, was born in 2017 and it changed their lives in many amazing ways. They also have two loving dogs, Oakley & Jackson.

In addition to hanging out as a family, they love to play sports, try new restaurants, hike, visit the local outdoor movie theatre, run, play video games (not so much lately), and travel.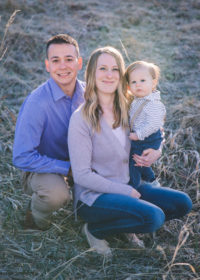 Professional Affiliations
My affiliations are important to my clients.
All three of my affiliations require that I act as a fiduciary for my clients, which means I have to act with your best interest in mind. It's really unfortunate that not all advisors have this requirement.

Being a part of NAPFA means that we're Fee-Only and all costs are transparent with no sales… ever!

As a CFP® professional, it confirms for my clients that I'm able to assist them with their planning needs across many planning disciplines: Financial , Tax, Estate, Retirement, Investment, Insurance, & Employer Benefit, etc. .
XY Planning Network has been leading the charge for advisors to provide financial planning for the next generation and is a significant resource that allows me to tap the knowledge of like minded advisors across the country to always be on the cutting edge of creating value for my clients.
Level Up Financial Strategy Guide Pricing
Investment Management on accounts greater than $350,000 waives the fees listed below.
Recent Grad
$300 Up Front
+
1.5% of Income
(Min $65/month)
Most popular
Single Professional
$600 Up Front
+
1.5% of Income
(Min $100/month)
Monthly Cost Is Reduced By Projected Monthly Investment Cost
Professional w/Family
$1,000 Up Front
+
1.5% of Income
(Min $140/month)
Most popular
Level Up Investment Management Pricing
The biggest risk that leads to poor investment performance is investor behavior. My goal for you is to avoid making behavioral mistakes.

Investment Management on accounts greater than $350,000 waives personal strategy guides upfront cost & monthly cost.

*Investment Strategies Carry Additional Cost
Annual Investment Management Cost
0.9% Annual Cost
Most popular
Investments That Align With Your Risk Tolerance, Goals, Timeline, & Tax Status
Exchange Traded Fund(ETFs) Based Portfolios
Costs Are Prorated And Paid Quarterly
Access To Performance Portal
Schedule Your Complimentary Call
Hourly Pricing
Hourly planning is designed to target problem areas.

Share with me what areas you need guidance on and we'll focus on improving your confidence in that area.
Latest News
Education is an important value that we hope to provide. Reading our blog is one of the ways we provide that education. Contact us if you'd like to suggest a topic for our next blog or webinar.
Game over, man. Talking about death is never something people are dying to do, but I still encourage my clients through this process because it is a major topic that[…]
Read more
---
Congratulations on your being an entrepreneur! One of the often overlooked aspects of going out on your own is being able to build your strategy from the ground up. Most[…]
Read more
---
If you are reading this post, congrats, your life is definitely more complicated than when you just had to worry about you and yourself. It may be that things are[…]
Read more
---
We'd love to hear from you.
Prefer to talk by e-mail rather than a formal meeting. Use the contact sheet or my direct e-mail below.
Contact info
Virtually Out Of
Fort Collins, CO

lucas@levelupfinancialplanning.com