Affiliations
All of my affiliations require that I be a fiduciary for my clients. That is a fancy way of saying I have to do what is in your best interest. Unfortunately, not all advisors are held to this fiduciary standard.

–Signed Fiduciary Oath
NAPFA and the Fee-Only Network both require that I only receive payments from my clients. That means you will never be steered into a product that is not in your best interest. I have nothing to sell and receive no commissions.

Being a Certified Financial Planner professional means that I have met rigorous requirements (education, experience, ethics, and testing). This requirement assures my clients that I'm able to help them build a comprehensive financial plan.

The XY Planning Network is an organization that supports financial planners who wish to serve their peers in Gen X & Y, traditionally an underserved market.
Latest Strategy Guides
Education is an important value that we hope to provide. Reading our blog is one of the ways we provide that education. Contact us if you'd like to suggest a topic for our next blog or webinar.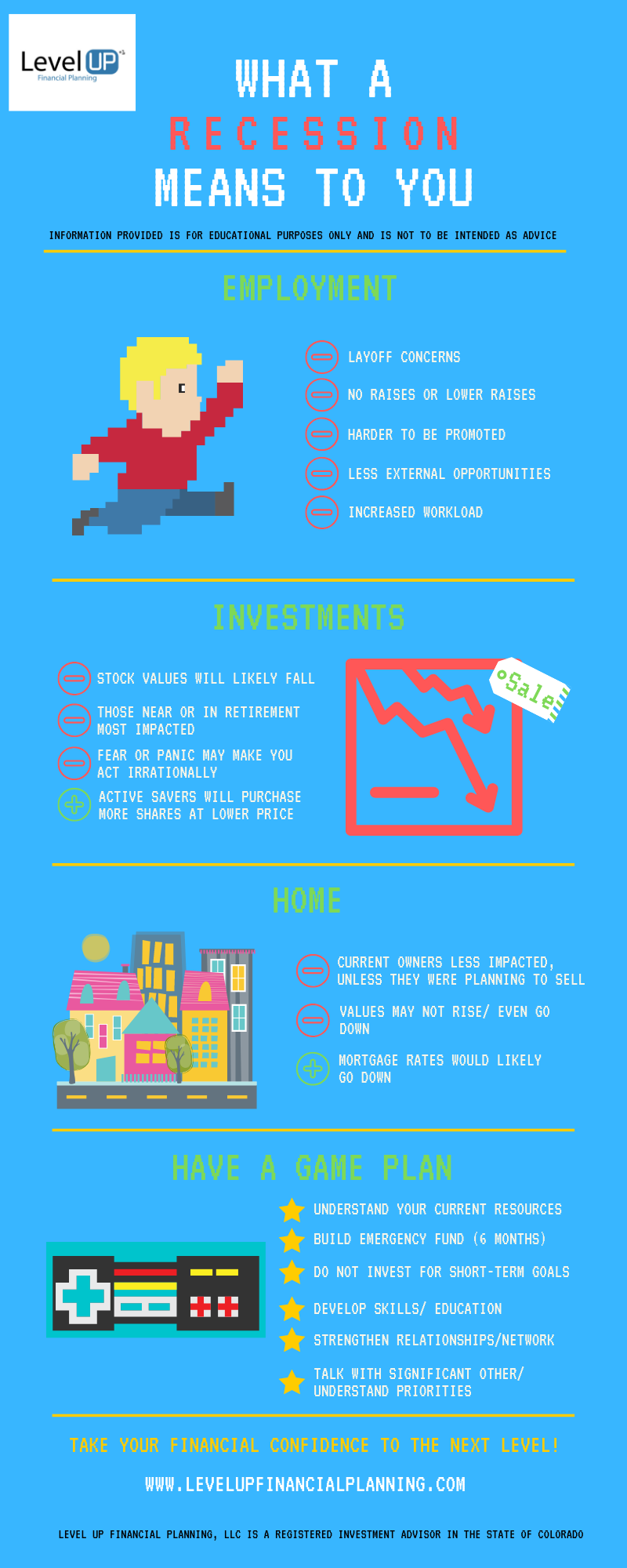 Instead of worrying about the next recession, understand how a recession could impact you and begin to build a game plan so that you are best prepared for the next recession.
Read more
---
We'd love to hear from you.
Prefer to talk by e-mail rather than a formal meeting. Use the contact sheet or my direct e-mail below.
Contact info
Virtually Out Of Fort Collins, CO
lucas@levelupfinancialplanning.com